we preserve your memories forever
The H.D.R.I. STUDIO named as a technical name HIGH DYNAMIC RANGE INTERFACE STUDIO specialize in high-end photography and providing an exclusive super and memorable experience. Located in The Heart of the City of Nawab's (LUCKNOW) at Hazratganj, Uttar Pradesh, India.
This studio is home to Lucknow's top photographers, make-up artists and stylists. Whether your requirement is professional or personal, A session of shoot with The HDRI STUDIO will make you look and feel larger than life. Our mission is to bring out the beautiful in you!
Some of our creative professionals have worked as freelancers with several magazines, Celebrities, Top Brands, T.V.Channels and other journals. Whether your requirement is professional or personal, A session of the shoot with The HD-RI Studio will make you look and feel larger than life.

Our experienced and skilled team has been hand-picked for their friendly attitude, eagerness, and ability to get the best out of our clients. We know that for most people the thought of having their picture taken fills them with dread, but through years of experience, we know how to make it both relaxing and enjoyable.
Amit Saheta
Professional Photo Artist & Skilled Cinematographer
As goes the famous saying. Every picture tells a story. But the picture and the subsequent story depend upon the person holding the camera. The camera which is not just a gadget, but has an inanimate soul to it. It pulsates with life in the right hands. And the pictures that come out, tell a story. Buying a new camera or an expensive one has absolutely nothing to do with being a good photographer. It's much more than that.
Meet Mr. Amit Saheta. The man with a Midas Touch, with his camera in his hands. Some people just click away. Others turn it into art. Amit Saheta is a photo artist with a knack for clicking just at the right moment, thus capturing your invaluable moments that might fade into the memories, but will stay fresh forever in the picture. Amit Saheta is a skilled Editor, Cinematographer, with an efficient team. Emotions, feelings, moments, and expressions are his forte'.
we understand that every couple is unique and has their preferences for their pre-wedding photoshoot. That's why we work closely with you to create a personalized experience that reflects your style and personality.
Here are some aspects that we consider and discuss with you to create the perfect pre-wedding photoshoot:
1. Clothing: We'll advise you on the ideal outfits to wear for your shoot. This can range from casual to formal attire, depending on your preference and the theme of your photoshoot.
2. Colors: We'll recommend the best colors for your outfits that will complement your skin tone and the location of your shoot.
3. Location: We'll suggest various locations for your shoot, whether you want a natural setting, urban backdrop, or a mix of both. Ultimately, the choice is yours.
4. Accessories: We'll guide you on the appropriate accessories to wear during your shoot, such as jewelry, hats, or props that will enhance your overall look.
5. Makeup and Hairstyling: Our team of professional makeup artists and hairstylists will ensure that you look your best for your photoshoot. From natural makeup to more dramatic looks, we'll create a style that suits you.
Being featured in newspapers, build credibility, and awareness about our endeavors.
Our great work or achievements have been recognized by multiple newspapers. Keep up the good work and continue to make a positive impact.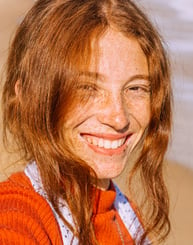 "Every day, they strive to improve their service to the clients by developing the right blend of technology and creativity to make sure every job done is done as efficiently as possible."
- Clarice Turner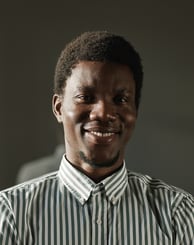 "Every day, they strive to improve their service to the clients by developing the right blend of technology and creativity to make sure every job done is done as efficiently as possible."
- Brian Moten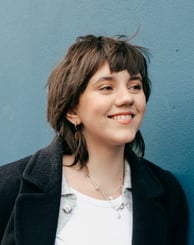 "Every day, they strive to improve their service to the clients by developing the right blend of technology and creativity to make sure every job done is done as efficiently as possible."
- Joyce Gould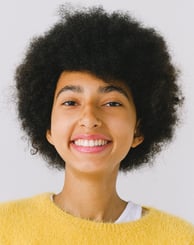 "Every day, they strive to improve their service to the clients by developing the right blend of technology and creativity to make sure every job done is done as efficiently as possible."
- Sharon Roddy